ACRA's 29th Annual Conference: Indianapolis, IN
(September 7-10, 2023)
Our 29th annual conference will be held in Indianapolis, IN from September 7-10, 2023 at the Omni Severin hotel. 
This year's conference theme—CRM at a Crossroads: Navigating a Changing Industry—acknowledges the uncharted future of the CRM industry, including communication with students and university programs, shifting cultural narratives, and regulation changes. Indianapolis is an ideal location for these discussions, as the state motto of Indiana is Crossroads of America.
The Call for Sessions for the 2023 ACRA Conference in Indianapolis is open! The ACRA Conference Committee is soliciting proposals for sessions to be held during the annual meeting. Using the conference theme as a general guide, sessions can reflect a variety of CRM topics, including business operations, reaching out to the academy, continued education, technological advances, advocacy, and best practices. Sessions can involve an individual speaker, a suite of presenters, or a panel (maximum of four panelists); they can also revolve around a presentation or an interactive activity. Each session will last between 45 minutes and two hours, depending on the topic. Proposals are due March 17 – view the full Call for Sessions here.
More information about the conference, including session schedule and registration information, will be available soon.
If you have questions about conference planning or would like to get involved, please contact Conference Committee Chair Bonnie Gibson or Executive Director Amanda Stratton.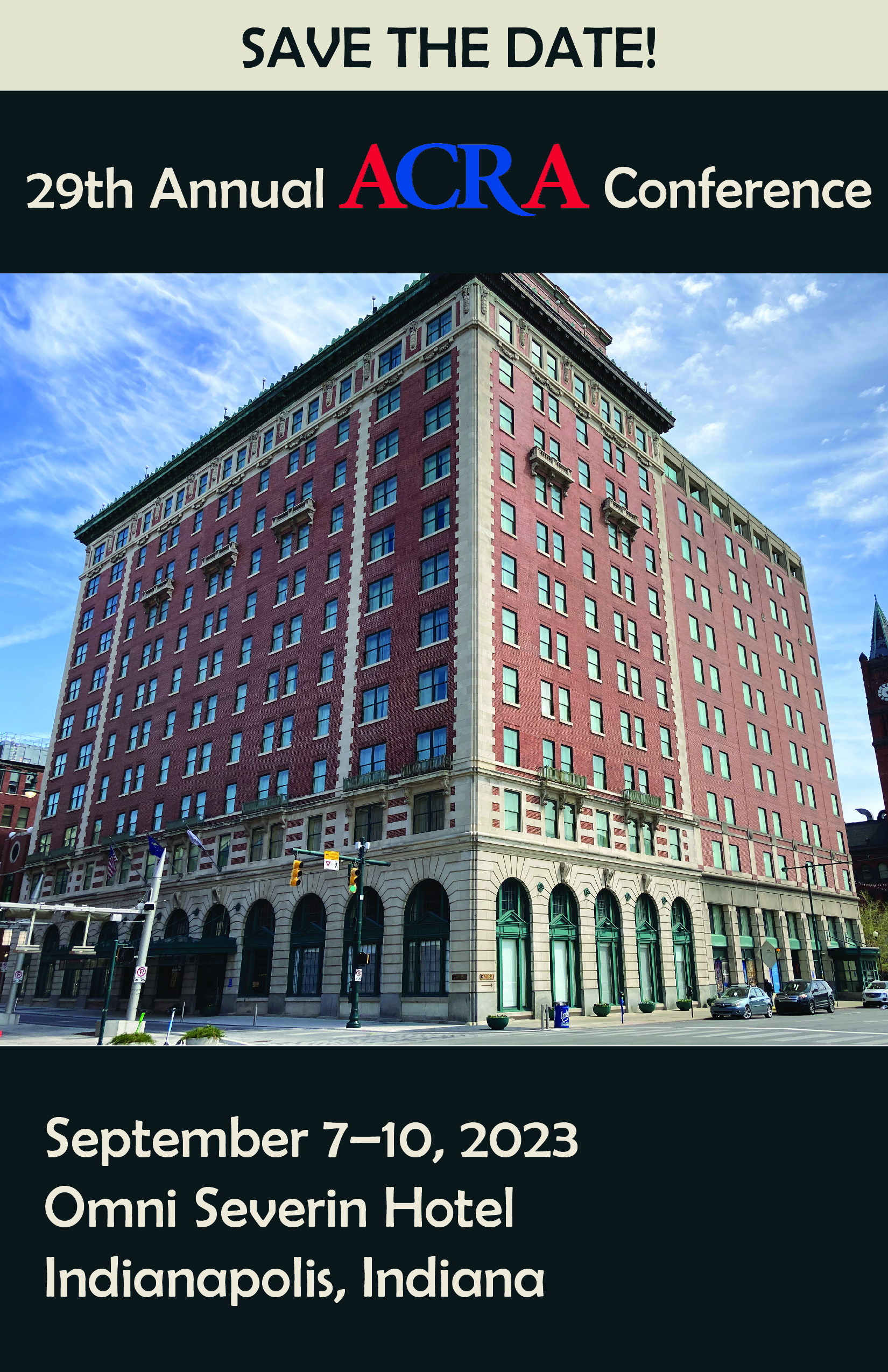 The 2023 ACRA Awards nomination process is now open! Learn more here.
The 2022 ACRA Awards were presented at the Annual Conference in San Antonio, and we were thrilled to congratulate the following winners:
Souder Miller & Associates for the Navajo Gallup Water Supply Project: BBN9 Lateral Archaeological and Ethnographic Survey
The Port Authority of New York and New Jersey for the Bayonne Bridge Navigational Clearance Program
You can learn more about each winner and project in the video below.